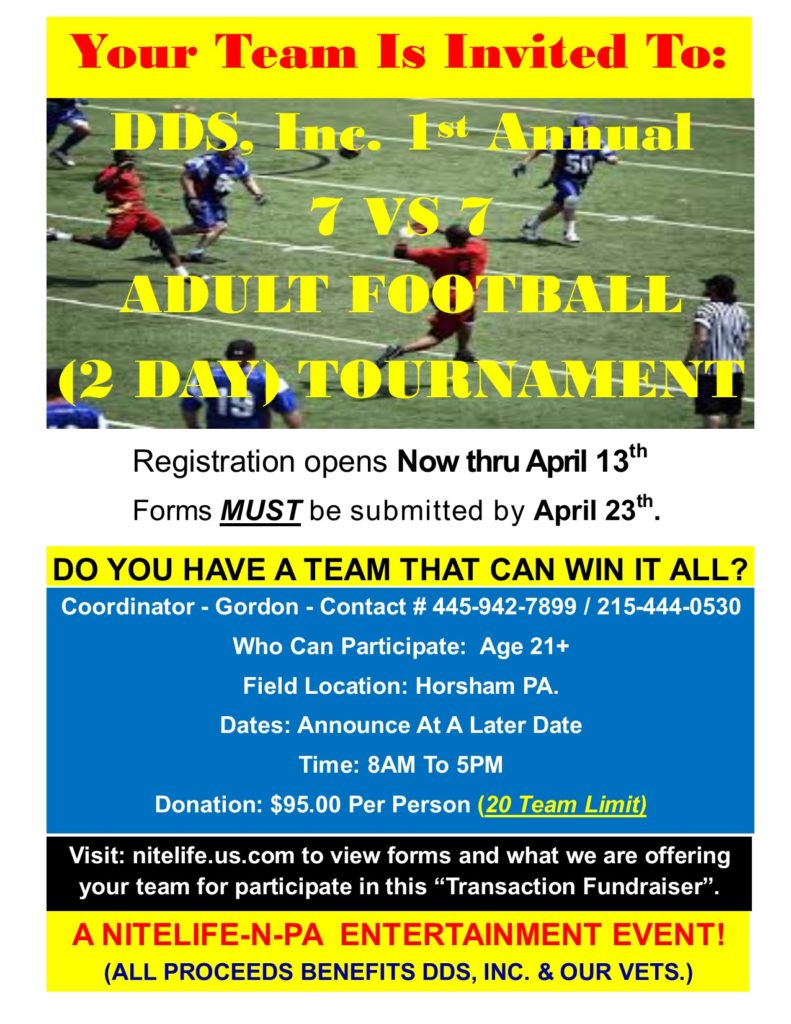 Hello Flag Football Participants,
Do you think you can assemble a team that can win it all? You're invited to participate in DDS, Inc. 1st Annual "7 VS 7 ADULT FLAG FOOTBALL TOURNAMENT". This is a charitable fundraising event sponsored by Nitelife-N-PA Entertainment & WAWA. We're requesting that you enter a team of your family and friends to participate is this 2 Days Tournament that will be held this Spring/Summer at Cedar Hill Park in Horsham Pa.
DDS, Inc. recommend that you register your team early to guarantee your spot in the tournament. Too assure that our tournament is a success. We're ONLY going to accept the first 20 teams that enter their team. We recommend that you register your team early to guarantee your spot in this great event.
Registration is open Now thru April 13thor until we receive our first 20 completed registration and consent forms that's attached. Forms MUST be submitted by April 23th.
I want to take this time to thank you advance for supporting DDS, Inc. and helping us create opportunity for our retired Military Veterans.
Coordinator – Gordon Johnson – Contact # 445-942-7899 / 215-444-0530
Who Can Participate: Age 18+
Field Location: 499 Cedar Hill Rd, Ambler PA.
Dates: Announce At Later Date
Time: 8AM To 5PM
Donation: $95.00 Per Person
(Benefits DDS, Inc. & Retired Military Veterans)
(All Donations Fall Under The 501c3 & 509(a)2 tax-exempt status.)
*****************************************************************************
CONSENT FORM
I hereby give my consent for my team _______________________________________to participate in DDS, Inc. FLAG FOOTBALL TOURNAMENT. I/we also declare that OUR PLAYERS are in good health. In the event of injury, I/we agree that the organization/family medical insurance must cover injuries. I/we hereby assume all risks associated with participation in DDS, Inc. FLAG FOOTBALL TOURNAMENT and agree NOT hold the, volunteers and DDS, Inc. RESPONIBLE for any and all liability or demands of any kind and nature whatsoever which may arise by or in connection with my team participation in any activities related to DDS, Inc. Fundraisers.
Captain/Coach Name: ______________________________________Signature: ____________________________________________Date: __________________
*****************************************************************************
TOURNAMENT REGISTRATION FORM
MUST BE SUBMITTED BY APRIL 24TH
(ONLY 20 TEAMS LIMIT)
CashApp / Venmo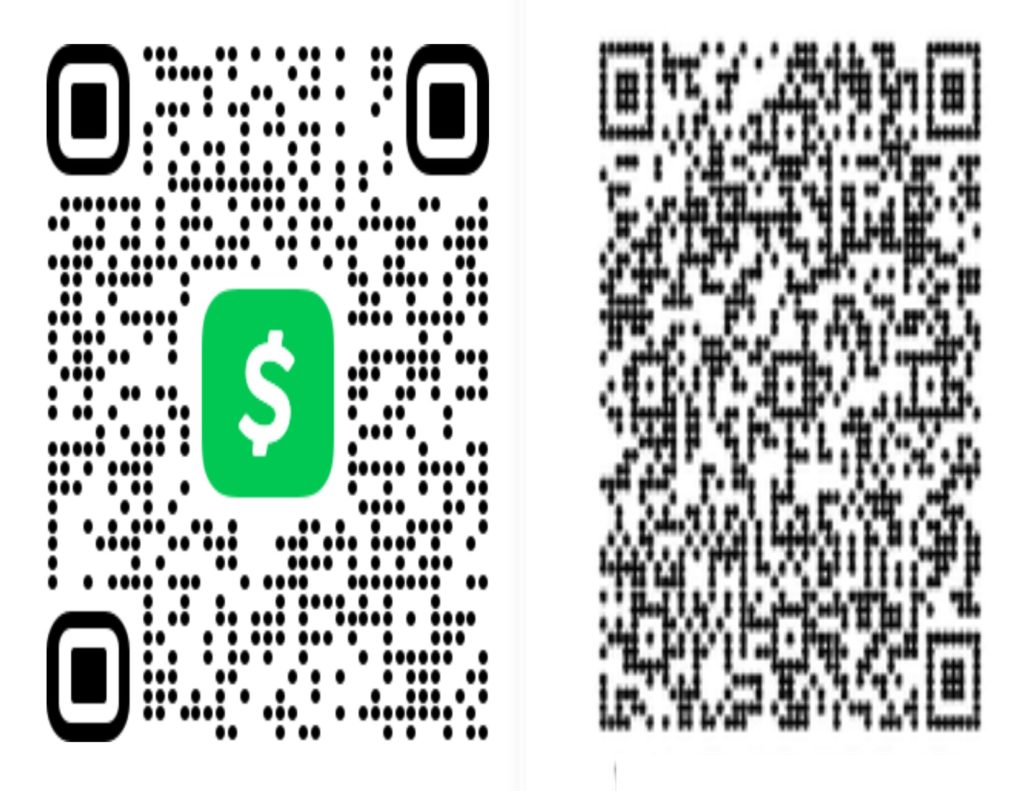 Tournament Winners
First Place Team
$500.00
· A Private Party For Team At Private Venue.
Second Place Team
$250.00
· Wawa Shortie Hoagie Coupon