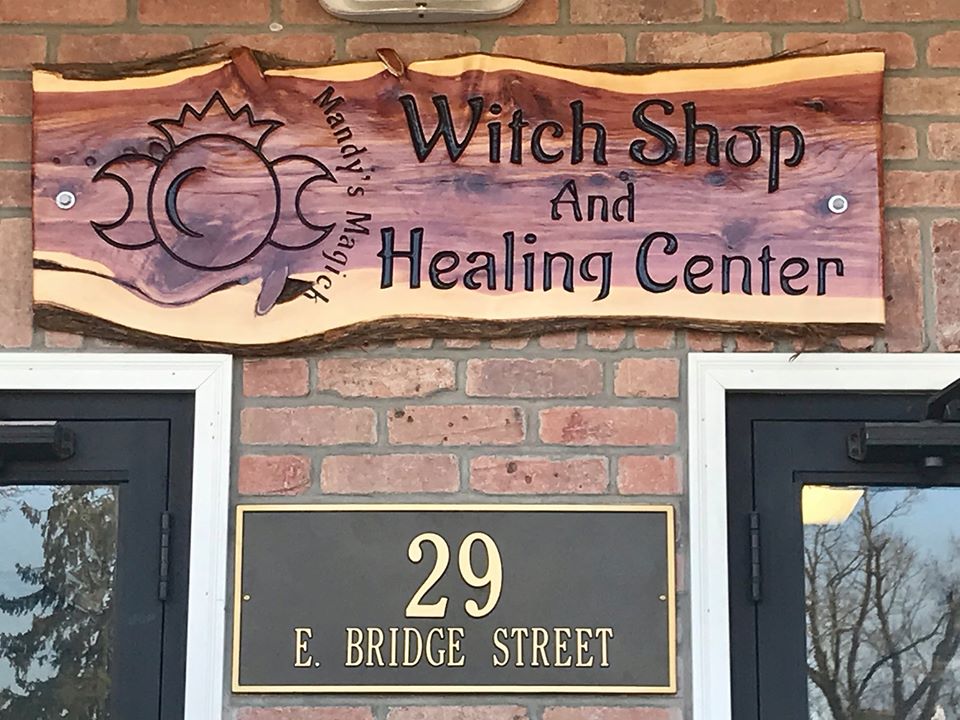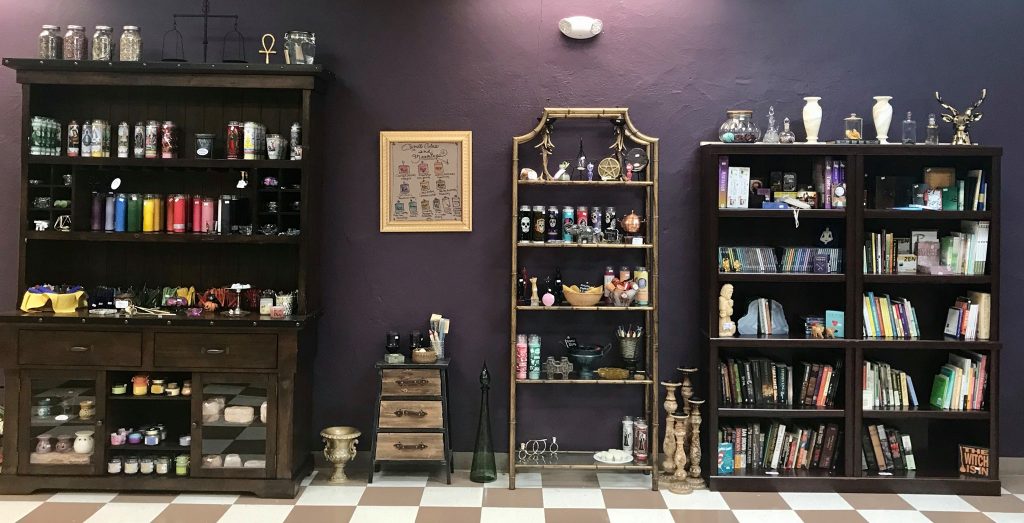 Mandy's Magick – Witch Shop and Healing Center is a unique concept in that it is fully community based and a safe place where everyone can feel comfortable.
Welcome!
The retail component of the space helps to fund the center and keep class' costs as low as they can be. 90% of the staff remains at the center on a volunteer basis because we all believe in this Soul Satisfying Labor of Love. We try to keep all of our prices affordable because we value you and want you to not only heal but also understand that you are worth it.

Why we do what we do…
The general mission is to help people feel better. Sometimes, we just need to de-stress or we feel "stuck" and sometimes, we have physical issues that can be overwhelming. Through different holistic therapies, we can address these issues and help you to feel better about yourself in your body.
List Of Services
Muscle Therapy:
Similar to massage therapy in that it is the manipulation of soft tissues of the body. However, muscle therapy is done in a professional and clinical manner, targeting physical issues that cause pain, not just stress.
Helps relieve pain, reduce stress, and work on a specific problem, – such as a frozen shoulder or tennis elbow.
$40 for a 30 minute session/$80 for 1 hour/$115 for 90 minutes

Cupping:
Is an ancient form of alternative medicine in which a therapist puts special cups on skin for a few minutes to create suction. People get it for many purposes, including to help with pain, inflammation, blood flow, relaxation and well-being, toxin removal and as a type of deep-tissue muscle work.
Stand alone session (about 30-45 minutes) $50 – can be added to any bodywork for an additional $35

Gua Sha:
Part of traditional Chinese medicine – Its practitioners use a stone tool to scrape the skin to cause ease in the tissues. Ideal for someone who's muscles feel "stuck."Added to any muscle therapy for $18 – stand alone session (about 45 minutes) $60

Reiki Healing Session:
Reiki is a therapy often described as palm healing or hands-on-body healing in which the practitioner places hands lightly on or over a patient's body to facilitate the patient's process of healing through energy.
$70 for 1 hour – can be added to any muscle therapy for an additional $25

Full Body Maintenance – Muscle Therapy Incorporated Chakra Balancing:
Longer gliding strokes designed specifically to ease emotions, used in conjunction with oils to help heighten the senses, a special blend of grounding lotion on the feet, some Reiki, Sage to clear what needs to be and a mix of singing bowls to create a centered and balanced sense of self while leaving one's Chakras perfectly aligned.
$125 for 1 hour

Chakra Balancing:
The process through which the energy of the chakras is brought to a well functioning and harmonious state through vibration and sound using Tibetan Singing Bowls and Reiki.
$40 for one half an hour session
Ear Candling:
Ear candling, also called ear coning or thermal-auricular therapy, is a pseudo-scientific alternative medicine practice which improves general health and well-being by lighting one end of a hollow candle and placing the other end in the ear canal. This practice creates a suction to remove wax and build-up.
$40 – usually takes about a half an hour
Retail Items
What we've got…. Our goods are not on any online buying platform for the most part.We do however, randomly have flash sales on our Facebook page.
The reason for this is because the retail portion of the space specializes in vintage and one-of-a-kind items. & the more "general" items, are handmade in house by practicing witches.

We do carry gift-cards.
Local Art Gallery
Want to showcase some art at Mandy's Magick?
The back portion of the center is held as a Locals Only Art Gallery.
If you'd like to showcase items that you've created, all you have to do is contact us.
Please remember, that the staff is only able to display items that are tasteful, so, before you submit something, ask yourself "Is this something that I would be okay with my child seeing at one of their friend's houses?"
Also, something to keep in mind is that: Mandy's Magick is not responsible for anything lost, stolen or broken.
A donation of: 25% of sales made goes back to the center for utility bills.
Please be mindful that our gallery is ever-changing..