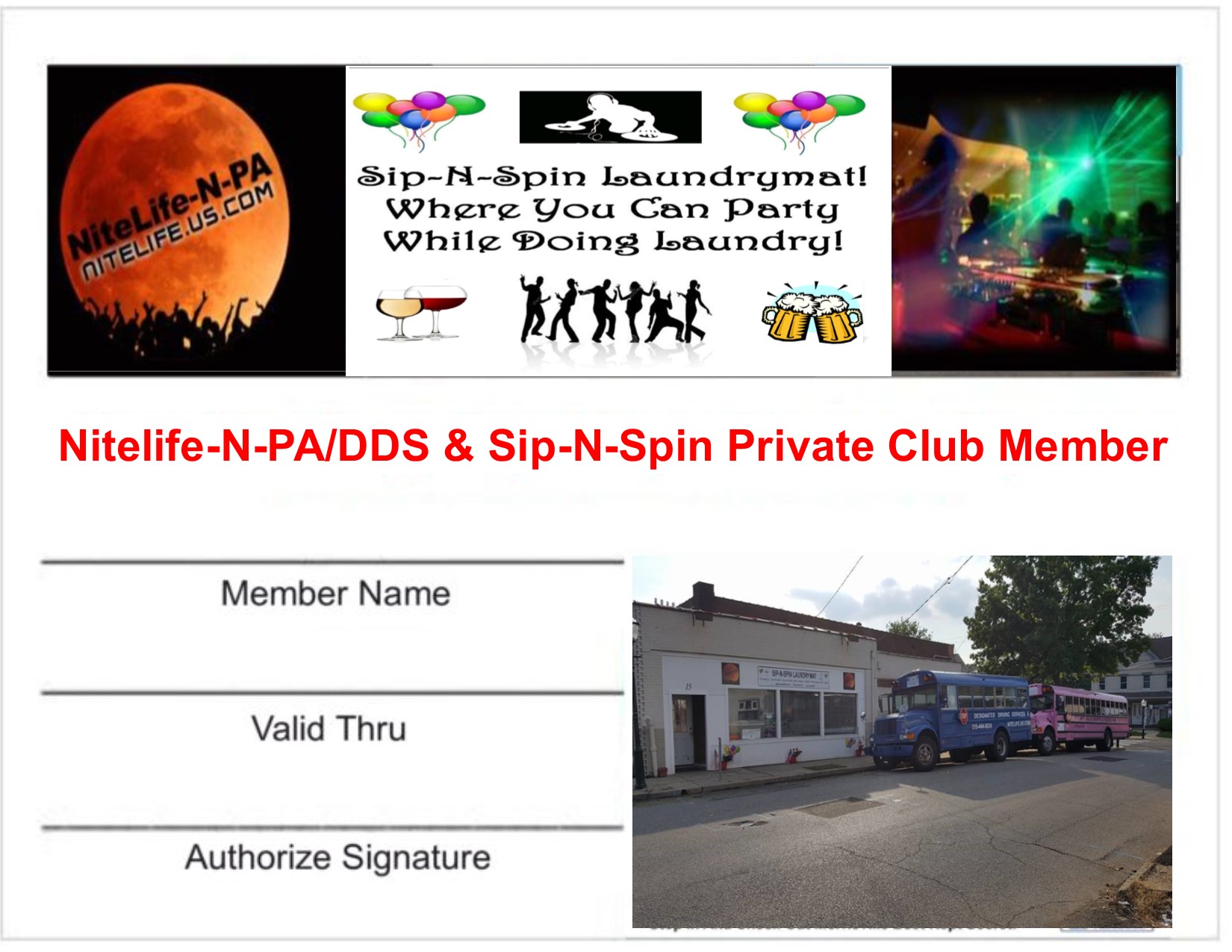 Nitelife-N-PA/DDS & Sip-N-Spin Private Club is a private club for members to go on weekends with their family and friends.  As a primary Club Member. You and your family or friends will receive a discount on your laundry as well as hanging out listening to music, dancing, singing karaoke, watch a movie, play pool, play dart and much more. 

FREE

transportation is provided to all club members and their party group.



Party at laundromat you ask?  Well all you and your friend has to do is bring your laundry (optional), own bottles and when the laundromat lights go out and the party lights come on, you will be having too much fun to notice.