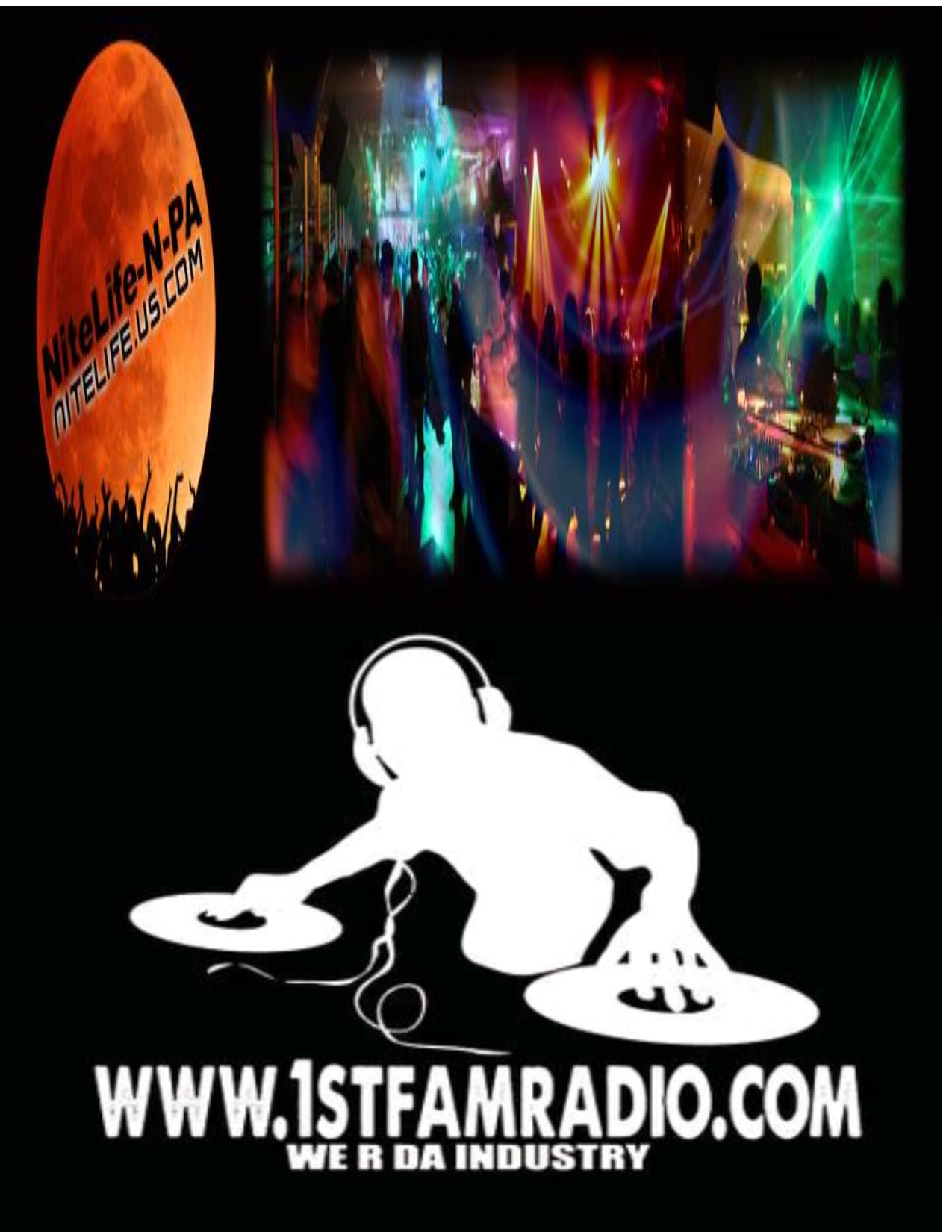 Nitelife-N-PA & 1stFamRadio are the Hottest Entertainment/Advertising Website and Online Radio Station in Philadelphia, Bucks & Montgomery Counties and Trenton.  We are the outlet for local small businesses and new talented artists to be heard and seen.
Tune into
1stFamRadio Online Station for great music for ALL ages Monday thur Thursday 7:00pm – 9:00pm, Live & Visual Radio Interviews.
Nitelife-N-PA & 1stFamRadio Also Provide  Music Video, Commercials, Short Films, Live Visual Interviews, Live Radio Interviews and Live Music Mon-Thurs 7:00pm til 9:00pm..
Listen Live www.1stfamradio.com or call us Live at (917)889-8297 to book an Interview email us bios pics and presskits to 1stfamradiopress@gmail.com or gpj@designateddriverservices.org